Easily unlock the
hidden profits

in your online course or digital product business
A database of 100+ actionable tactics to
extract more money

from your online course, digital product, or coaching business. Get Instant Access to the Tactics Library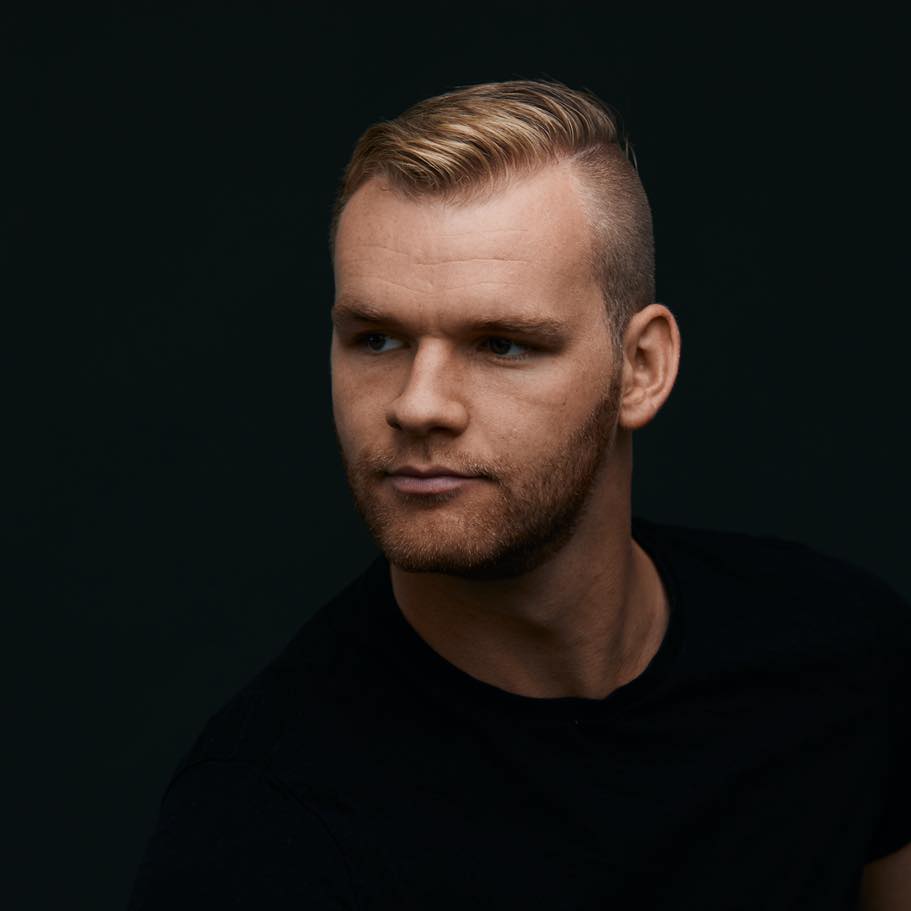 Hi, I'm Sam. Founder of CreatorScale and the guy behind the Digital Business Tactics Library.
Over the past decade, I've made millions in sales from my own digital product businesses, and helped other creators & clients make millions too. In short, I know what works when it comes to strategically and tactically growing a digital product business.



Leverage 100+ proven marketing tactics across

your entire business
The Digital Business Tactics Library helps you scale your marketing & growth in every area of your business.
Sales & Landing Pages
24 tactics for improving your conversion rate, better design, page speed, writing powerful copy, and more.
Email Marketing & Automation
13 tactics for nurturing new subscribers, running email-led promotions, and making bank with email.
Product & Offer Design
17 tactics for designing new products & offers with high-conversion funnels featuring upsells/cross-sells/downsells.
General Marketing
14 tactics for improving all aspects of your marketing machine, from innovative sale methods to testimonial acquisition.
Traffic & Leads
12 tactics for getting more leads & customers through traffic sources like paid ads, social, and SEO.
Strategy, Partnerships & Ops
21 tactics for growing your business through JV and affiliate promotions, plus big-picture strategies.
Here's how it works
Find the right tactic. Execute it with video guides and examples. Get results.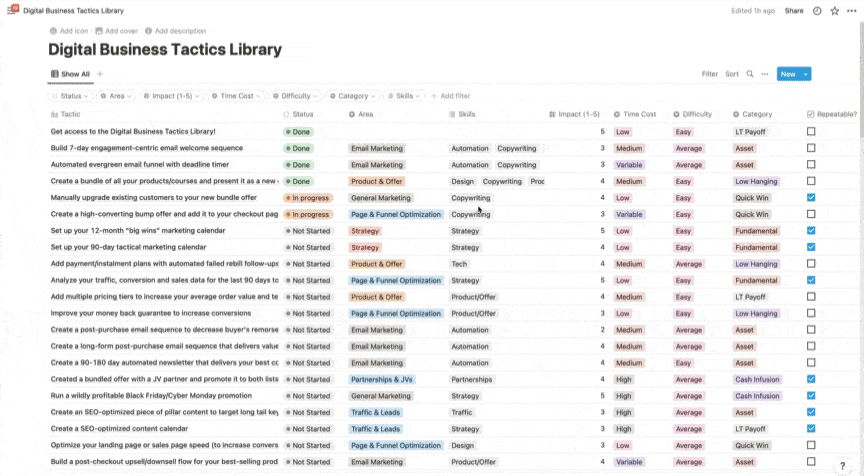 Step 1: Browse the Library
Open up the tactics library in your tool of choice (Notion, AirTable, or Google Sheets).
Then, browse through the library as you like. You can filter & sort by different categories and criteria such as:
Step 2: Choose What You Want to Work On
Want some quick cash? Want to spend a week or two really building out your email marketing flows? Or maybe you want to invest more in organic social?
Whatever it is, pick a tactic or strategy that makes sense for your business right now. Take note of the time required and difficulty. And get ready to execute.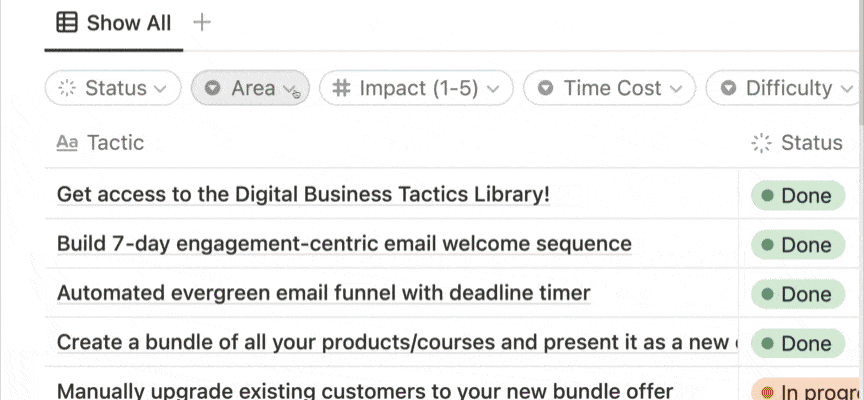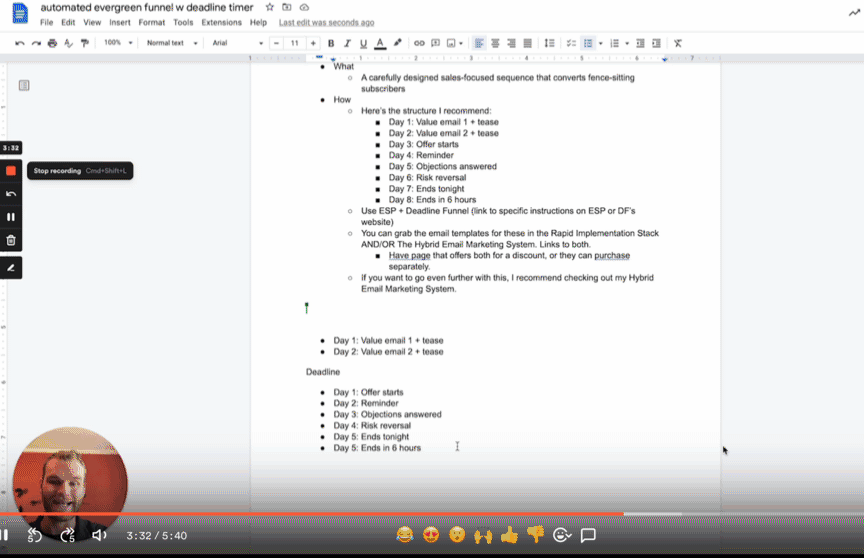 Step 3: Execute with Guidance and Examples
Follow the video guide or quick example for your chosen tactic. No need for guesswork!
Find the lowest-hanging fruit in your business
Most online course and digital product businesses I observe and consult with usually have 3-5 easy wins that can instantly increase revenue.
The Digital Business Tactics Library helps you find and implement those high-impact, low-cost wins.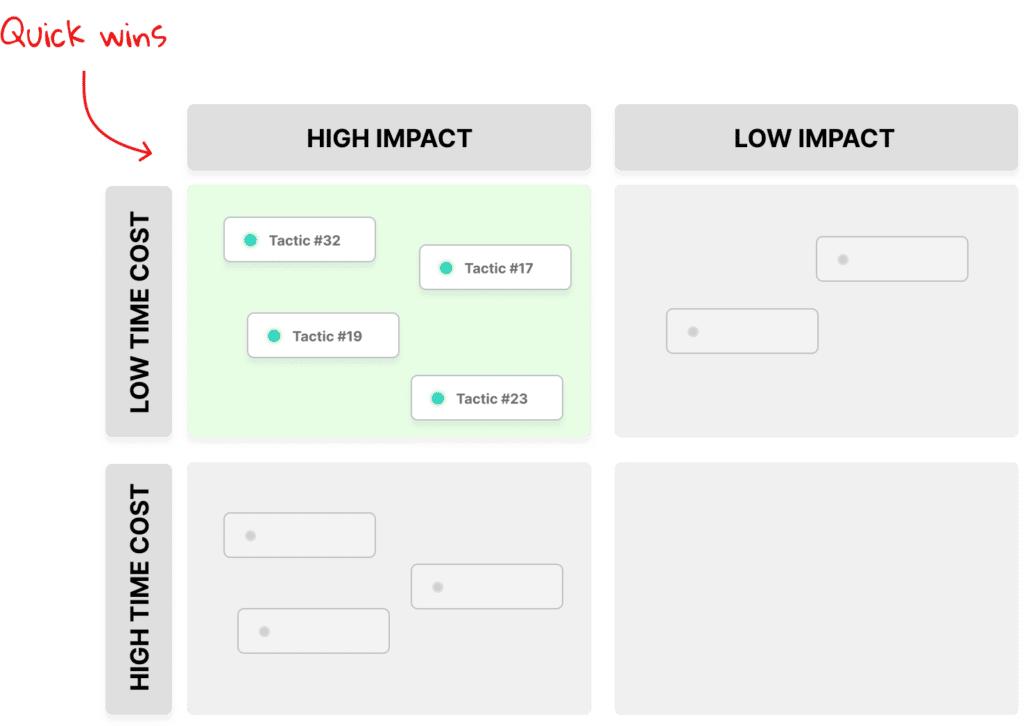 "I wish something like this existed 5 years ago. This is a must for any creator who is serious about maximizing revenue, strengthening their processes AND creating happy customers."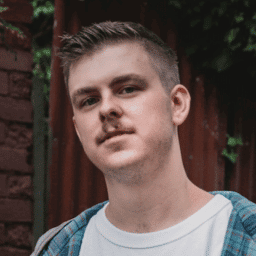 An automated

business coach?
The best part about the digital business tactics library?
It's completely filterable, searchable, and comprehensive.
For example, let's say you've got a spare 5 hours in the coming week. You want to find something you can do to grow your business in that timeframe that doesn't require a high amount of energy or effort.
Furthermore, you know that you've been neglecting your email marketing. So you also filter for that category.
And the sheet spits out the following tactics:
Or maybe you've got a lot of spare time coming up and you want to really dive into something for a week or two. So you filter accordingly and it spits out the following:
Learn how to implement these tactics

+ 96 others

inside the Digital Business Tactics Library
Get Instant Access to the Tactics Library
Preview of the tactics library
Here are just 20 of the 100+ tactics (and counting) that you'll get access to alongside video guides and examples inside the tactics library.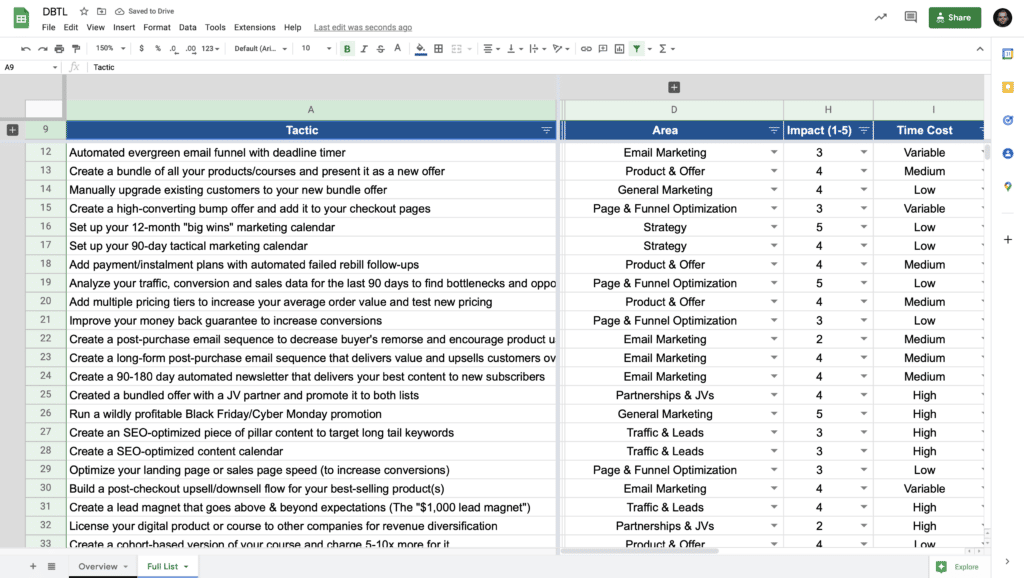 Who am I? Why should you trust me?
I entered the world of online business before I could even legally get a real job.
Since then, I've made millions from my online course business in the music production space. I've also helped clients and friends scale their digital product & info businesses to millions in revenue (including the guy in the testimonial video below).
But there is a confession I need to make…
The truth is, I'm absolutely a generalist. I have strong skills in copywriting, offer design, and marketing. But I've done it all. I even designed this entire landing page.
And while that not be the best thing to do if you want to scale a massive business, it has given me unique insights on all aspects of growing a sub $5m digital business.
I'm also a bit lazy.
I want the best outcome for the minimal amount of effort.
It's probably why I rarely worked more than 20 hours per week while building my online course business.
And that's why I put together this tactics library: to help you implement the highest leverage strategies and tactics. Those things that will boost your revenue without pushing you to the brink of burnout and without sucking up all your time (and happiness).
The tactics library gives you clear, actionable steps that will help you:
Most importantly, the Digital Business Tactics Library is designed to get you to take real action.
It's not a "course" filled with a bunch of BS and fluff. It's a comprehensive collection of actionable, step-by-step tactics that you can plug into your business and get results.
Get Instant Access to the Tactics Library
Sometimes, all it takes is one simple tactic.
I added over $220,000 in extra revenue to my business over the last three years with one simple tactic.
It didn't require me to create a new product.
It didn't need me to put together a complex marketing plan.
I didn't need to hire anyone to help me put it together.
All I did was repackage and reframe existing products into a comprehensive "all-in-one" bundle.
And then followed a secondary tactic I like to call "Hybrid Upselling"
The result?
$221,171 in extra sales… and counting.
I just checked the numbers for last month, and this "product" (which took all of 2 hours to put together, because all we did was combine our existing products and packaged it with the right marketing and angle)…
Made $4,760 in profit.
And we didn't promote it at all. I don't even think we sent one email out. It's just from people visiting the page organically and directly.
Note: Both these tactics are inside the tactics library, so you can learn how to implement them in your own business.
"I've been in digital marketing for 15 years, so I like to think I know it all. But honestly, some of the tactics that I replicated from this library gave me immediate results. One of them increased my revenue by 15%!"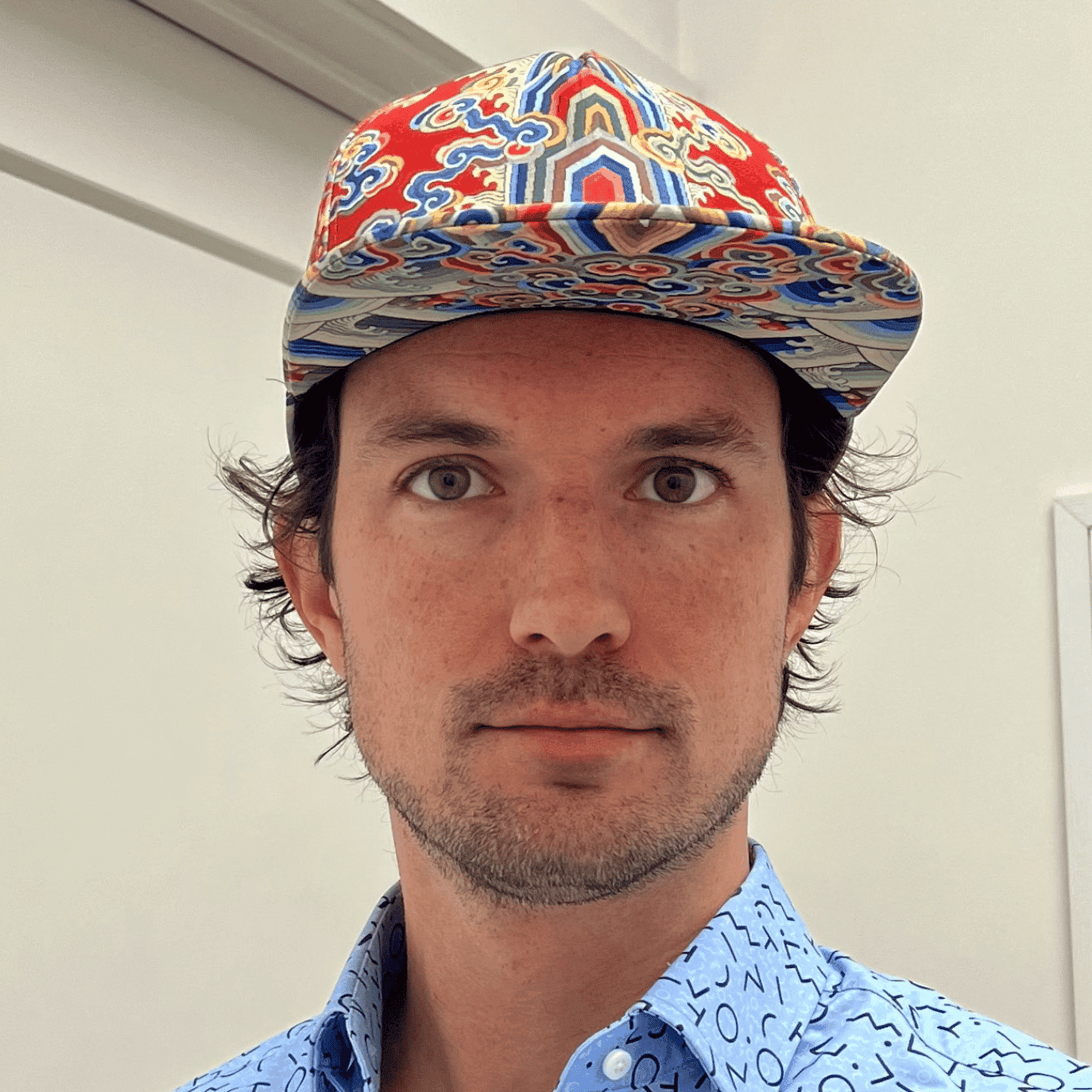 Tactics for all types of tools
The Digital Business Tactics Library works with any tech stack (it's software-agnostic)

Can't see your software? Don't worry – the majority of tactics can be implemented in any software. And if you get stuck, just reach out to [email protected]
Say goodbye to guesswork and getting stuck...
Grab the Digital Business Tactics Library today (and start levelling up your business & profits)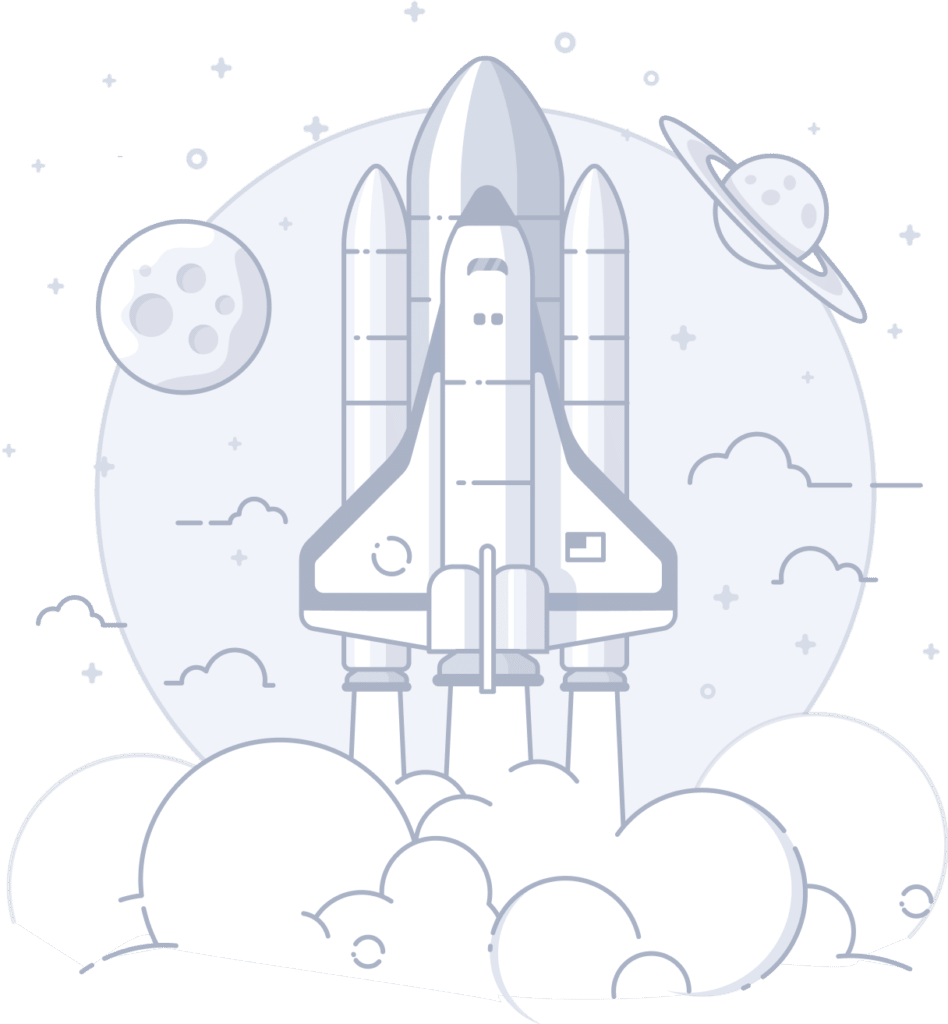 Digital Business Tactics Library
dedicated versions for Google Sheets, Notion, and Airtable
($97 Value)
LEt's unpack those bonuses...
Get results 2x faster with these valuable extras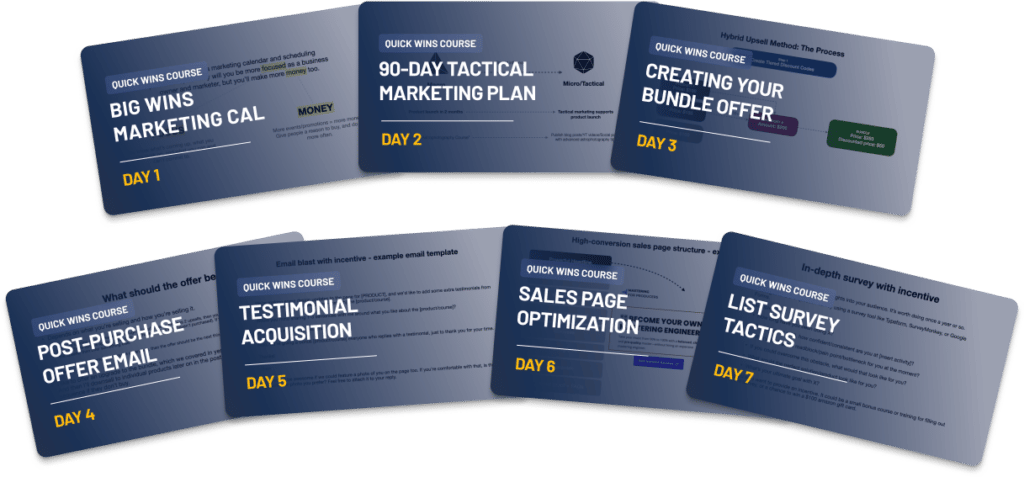 The 7 Day Quick Wins Video Course
Want to hit the ground running and build massive momentum in your business? This 7 day in-depth video course walks you through how to implement the highest leverage tactics from the library so you can start getting results in your first week after purchasing.
Info Product Optimization Tracker
Find opportunities and bottlenecks inside your business with this comprehensive tracker sheet. Works with any type of digital product (online courses, ebooks, coaching programs).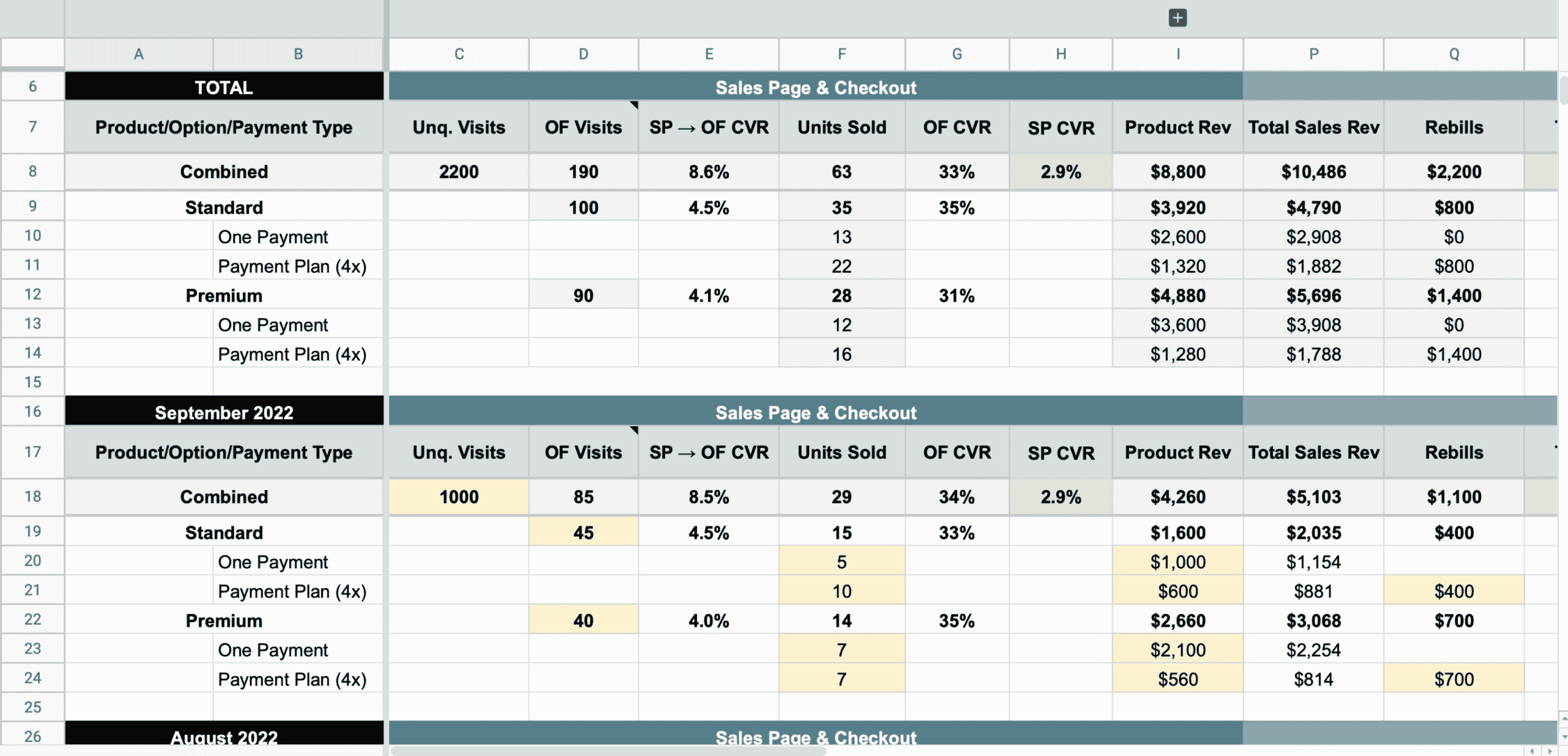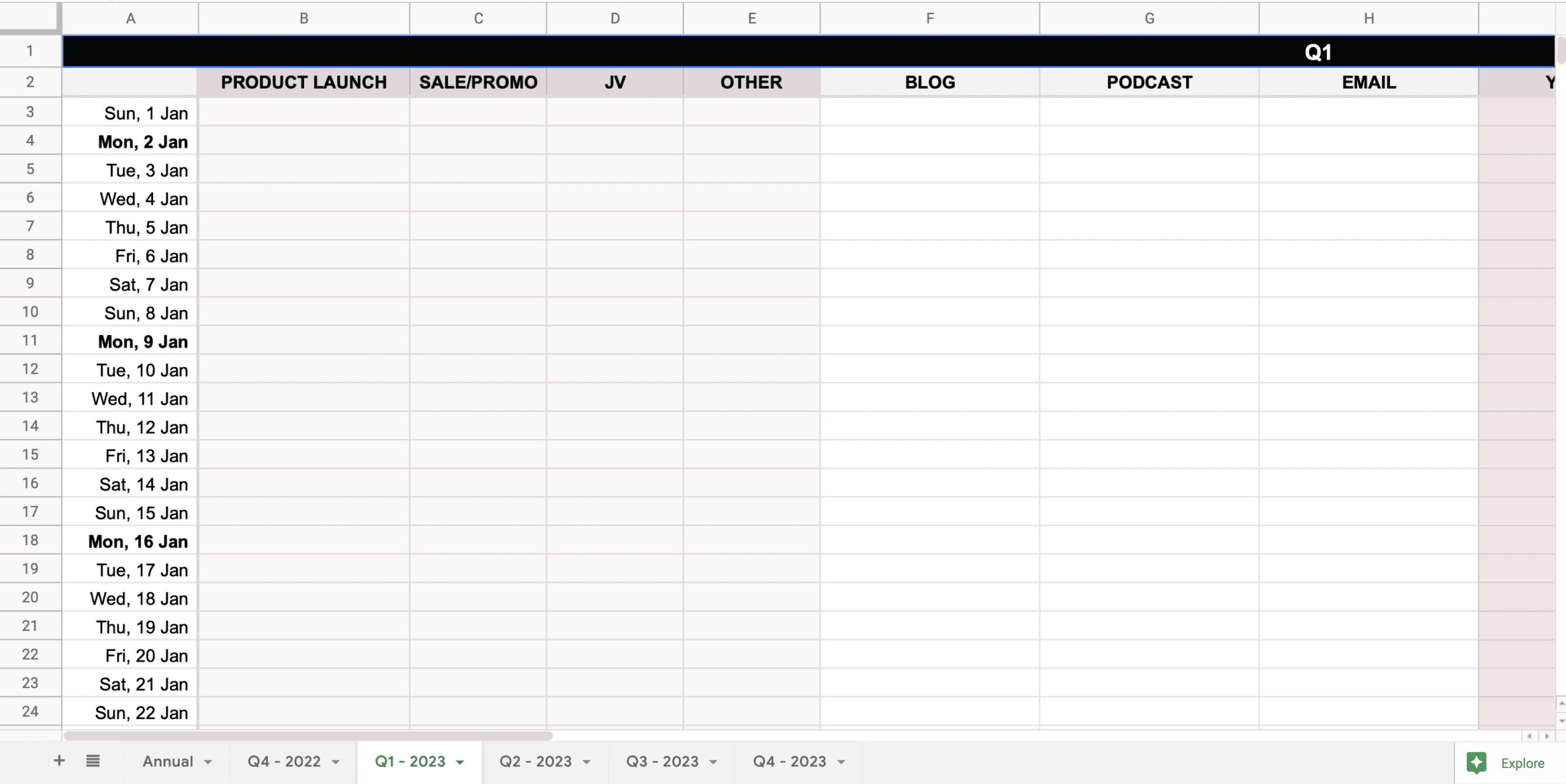 The Marketing Calendar Matrix
Plan out your entire year of sales and promotions in less than 60 minutes with this matrix. Also includes the 90 Day Marketing Sprint Planner so you can generate clarity and focus each quarter.
The Ultimate Tools & Resources List
A curated collection of recommend software tools, resources, and educational guides all in one place.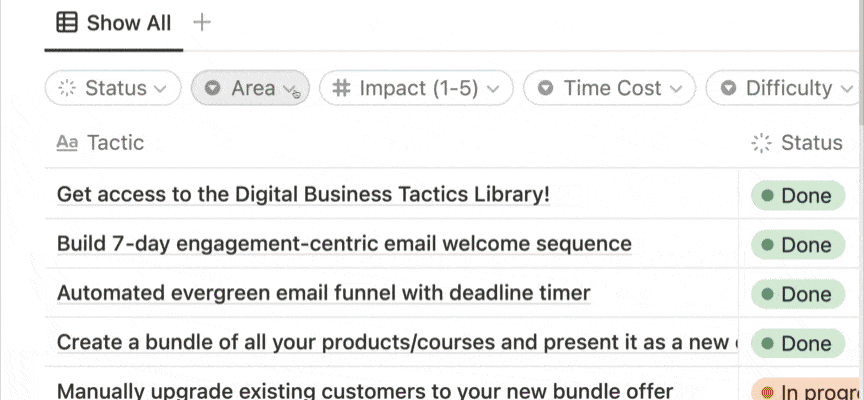 Get instant access to the Digital Business Tactics Library now!
Digital Business Tactics Library
120+ strategies & tactics to increase your revenue
$129
$67
LAUNCH SPECIAL - Get 48% OFF TODAY
The tool that helps you improve all areas of your digital business:
Sales & landing page tactics

Email marketing & automation tactics

Product & offer design tactics

Traffic & lead generation tactics

Strategy & partnerships tactics

Funnel building & optimization tactics
Also included:
Dedicated versions for Notion, Airtable & Sheets

Video guides & examples

7 Day Fast Start Course + 3 other bonuses
Get Access to the Tactics Library


Digital Business Tactics Library
Full, in-depth audit of your entire digital business
Starts at
$795
Get an in-depth, personalized review and audit of your entire digital business
Sales & Landing Pages

Email marketing strategy & flows

Product & offer strategy

Traffic & lead generation

Overall business strategy
Application required
Apply for an Audit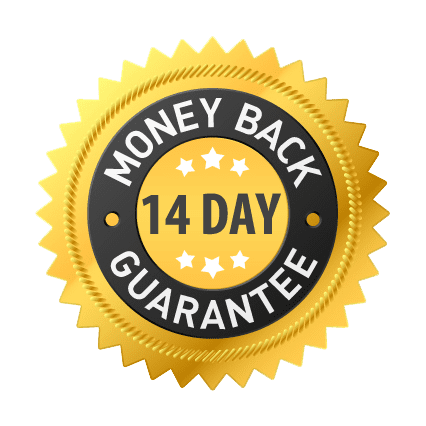 I'm confident that the Digital Business Tactics Library will help uncover the hidden profits in your business. But if for any reason it doesn't, or you're not satisfied, then just email [email protected] and I'll give you a full refund (within 14 days of purchase).
Frequently Asked Questions
What exactly is the Digital Business Tactics Library?

The digital business tactics library is a comprehensive collection of high leverage tactics that can be used by course creators, coaches, and digital product owners to grow their business (and make more money).

The 100+ tactics are spread over various areas of business such as:

Sales & Landing Pages

Product & Offer Design

Email Marketing & Automation

Traffic & Leads

General Marketing

Strategy, Partnership and Operations

Each tactic features a quick video guide (to show how it can be implemented), or in the case of simple tactics, a quick example with some text explanation.

Users can filter tactics by difficulty, time cost, area, impact, and business category. The library can also be filtered by status: done, in progress, not started.

Finally, the library is available in identical versions across Google Sheets, Notion, and AirTable so you can use it in the tool you're most comfortable with.

I don't have an online business yet. Is this for me?

These tactics are best applied to existing online businesses (courses, digital products, and coaching businesses).

If you're brand new to online business, or don't yet have one up and running, then it will be difficult to apply these tactics.

If you're a creator who wants to build their own business, you may be interested in coaching with me (I only take on 5 clients per month, max). I'll help you strategize, plan and launch your own business.

I have an e-commerce business selling physical goods. Will this work for me?

Yes. Many of the tactics in this library—while directed towards digital product owners—can be applied to ecommerce businesses.

There may be some tactics that need to be modified or adjusted to fit the ecomm world, but there's enough in the tactics library to get some real results in your biz.

No.

A course takes you through a linear process. You go through modules, lessons, and get a single outcome.

The tactics library is a tool that can be applied to your business in a unique way.

If you want to improve your email marketing game, then you can implement some of the email marketing tactics.

If your product & offer is the weak point, then you can implement some of the product & offer tactics.

That said, each tactic has a short example or guide to help you implement and execute on it.

Will you give me a refund if I don't like it?

Yes, but only if you request one within 14 days of purchase.

I'm Sam, from New Zealand.

I've been in the online business and online course world for the last 13 years. In that time, I've generated millions of dollars through online courses (in the music production space), and many more millions consulting with other creators.

I'm not some guru who's been making money by showing others how to make money. I've built a real business in a completely different market (music), and now I'm sharing what I've learned.

Upon signup, you'll receive an email with view access to the tactics library in Google Sheets, Notion and Airtable.

You'll be able to make your own copy of these libraries (in whichever tool you prefer), and then use it, implement the tactics and check them off, and edit it however you like. You can even add your own tactics.

The bonuses will also be delivered in this email. You'll get access to a shared Google Drive folder with the Marketing Calendar Matrix, 7 Day Quick Wins Course, Info Product Optimization Tracker, and The Ultimate Tools & Resources List.

Please note that you cannot share or re-sell the tactics library or any of the bonuses. If you would like to use the tactics library with clients of your own, you can purchase an extended license. Simply email me at [email protected].

How long does it take to work through the tactics library?

There's no simple answer to this, because every business is different.

Some customers who buy the tactics library have already implemented many of the tactics in there, and are looking for just a few of those high leverage tactics that will add significantly to their bottom line.

Others are earlier on in their journey and haven't implemented any of the tactics.

As I mentioned, this library is a tool. It's not something you "complete." It's something you use.

Not every tactic should be implemented in every business.

Does it matter which software/tech stack I use?

No. This tactics library is platform-agnostic.

How often is the tactics library updated?

I generally add new tactics to the library every month.

I also frequently update the guides & examples for tactics based on user feedback.

Once you purchase the Digital Business Tactics Library, you get free updates for life.

Do you have an affiliate program?

Is it really worth what you're charging?

Put it this way.

Let's say you apply one tactic that makes you $1,000 over the next 30 days.

Right now, you can get the tactics library at an insane discount for just $47.

That's a 21x return on your investment.

And you've still got 100 tactics to work through.

When you get the "game" of online business, you know that high leverage tactics like these can add $$$ to your bottom line. And to get access to an entire library of them for less than $100? It's a no-brainer.

I have money and want the best solution possible

You may be interested in applying for an audit.

I'll dive deep into your business, analyzing it from every angle, and give you a roadmap for how I think you could double your revenue and profits over the next 12 months.

I'll throw in the tactics library as a free bonus.

This service starts at $795, and is highly limited (I do no more than one per week).

Please apply here if interested.

No worries! Feel free to email me at [email protected] and I'll get back to you ASAP.
© 2023 CreatorScale. All Rights Reserved.
Privacy Policy | Terms & Conditions
This site is not a part of the Facebook™ website or Facebook™ Inc. Additionally, this site is NOT endorsed by Facebook™ in any way. FACEBOOK™ is a trademark of FACEBOOK™, Inc.